Curl up with today's hottest YA novels!
One of the things I love about winter is I have more time to read, and with my eReader, I know new books are just a click away. So this winter pour yourself a warm beverage, snuggle up with your favorite eReader, and get lost in a new story.
.99 cents


How for would you go to save the people you love?
Ever since a near-death-experience on the operating table, seventeen-year-old Arianne Wilson can see dead people. Just as she's learned to accept her new-found talents, she discovers that the boy she's had a crush on since freshman year, Niko Clark, is a Reaper.
At last they have something in common, but that doesn't mean life is getting any easier. All while facing merciless bullying from the most powerful girl in school, Arianne's world is turned upside down after Niko accidentally reaps the soul of someone she loves. This sends them both into a spiral that threatens to end Arianne's life. But will Niko break his own Reaper's code to save her? And what would the consequences be if he did?
Sixteen-year-old Rayna sees angels, and has the medication and weekly therapy sessions to prove it. Now, in remission, Rayna starts fresh at a new school, lands a new job, and desperately tries for normalcy. She ignores signs that she may be slipping into the world she has tried so hard to climb out of. But these days, it's more than just hallucinations that keep Rayna up at night. Students are dying, and she may be the only one who can stop it. Can she keep her job, her sanity, and her friends from dying at the hands of angels she can't admit to seeing?
When Candra Ember wakes up in hospital after a dangerous encounter with a red-haired woman, she is shocked to discover that seeing a winged boy wasn't her imagination. Candra is exposed to a world of rivalry and sacrifice she never knew existed, and the aftermath of a war to save humanity thousands of years ago. Soon she finds herself relentlessly stalked by Sebastian, a beautiful and arrogant Watcher Angel and romantically pursued by his darkly seductive rival, Draven. Ultimately, dubious about her own goodness, Candra's very existence compromises a tentative peace in the city of Acheron.
Read HOLD TIGHT today: Amazon | Barnes&Noble
What's one little spell?

When you're new to magic, one spell can be the difference between getting what you want...and ruining the lives of everyone you love.

Sixteen-year-old Madison has just embraced her magical powers. The trick now is learning how to control them. She and her boyfriend -and fellow witch- can't even enjoy a simple kiss without getting shocked when their powers collide. Instead of mastering her new skills, though, Madison is stuck watching her kid brother and doing chores.

But being a witch does have its benefits. With a simple spell, Madison instantly conjures the help she needs around the house. Or so she thinks. Her idea of "help" invites trouble of its own as a pair of dangerous yet enticing beings enter her life. When a classmate disappears soon afterwards, Madison discovers she's the next victim of a threat she's powerless to resist...and there's nothing it won't kill to make her surrender.

Caught in the crossfire between two dashing but deadly creatures, Madison must figure out which one to trust and how to rid her world of the other—before one of them destroys her and everyone she cares about.
Read IRIDESCENT (Ember Bk 2) today: Amazon | Barnes & Noble
Candra Ember used to dream of saving the world one person at a time. She never expected to become an angelic weapon and the last hope in the battle against ultimate darkness.

Falling for a Nephilim wasn't part of Sebastian's plan. Distraction is something he can't afford when his rival, Draven, wants what Sebastian has.

Lies, manipulation, and corruption are twisting the lives of the citizens in Acheron. The Arch is missing from Heaven, and a demon is intent on claiming the city. At a time they should be growing closer, grief and paranoia is driving Candra and Sebastian apart.

If the price of restoring the Watchers to Heaven is a human soul, who deserves to be saved?
Read JANUARY BLACK today: Amazon | Barnes & Noble
Sixteen-year-old genius Matty Ducayn has never fit in on The Hill, an ordered place seriously lacking a sense of humor. After his school's headmaster expels him for a small act of mischief, Matty's future looks grim until King Hadrian comes to his rescue with a challenge: answer a question for a master's diploma.

More than a second chance, this means freedom. Masters can choose where they work, a rarity among Regents, and the question is simple.

What was January Black?

It's a ship. Everyone knows that. Hadrian rejects that answer, though, and Matty becomes compelled by curiosity and pride to solve the puzzle. When his search for an answer turns up long-buried state secrets, Matty's journey becomes a collision course with a deadly royal decree. He's been set up to fail, which forces him to choose. Run for his life with the challenge lost…or call the king's bluff.
Read MY SISTER'S REAPER today: Amazon | Barnes & Noble

Sixteen-year-old Zadie's first mistake was telling the boy she liked she could bring her dead sister back to life. Her second mistake was actually doing it.

When Zadie accidentally messes with the Reaper's Rite that should have claimed her sister Mara, things go horribly wrong. Mara isn't the same anymore—Zadie isn't even sure she's completely human. To top it off, a Reaper is determined to collect Mara's soul. Now Zadie must figure out how to defeat her sister's Reaper or let Mara die … this time for good.
Read OPPRESSION today: Amazon | Barnes & Noble

Elyse knows what it means to keep a secret. She's been keeping secrets her whole life. Two, actually. First, that she ages five times slower than average people, so that while she looks eighteen years old, she's well over eighty. Second, that her blood has a mysterious power to heal. For Elyse, these things don't make her special. They make life dangerous. After the death of her parents, she's been careful to keep her secret as closely guarded as possible. Now, only one other person in the world knows about her age and ability. Or so she thinks. Elyse is not the only one keeping secrets. There are others like her all over the world, descendants of the very people the Greeks considered gods. She is one of them, and they have been waiting for her for a long time. Some are waiting for her to put an end to centuries of traditions that have oppressed their people under the guise of safeguarding them. Others are determined to keep her from doing just that. But for Elyse, the game is just beginning-and she's not entirely willing to play by their rules.
Read PRETTY DARK NOTHING today: Amazon | Barnes & Noble

It's time to choose: Love or lies, faith or fear, darkness or destiny.

Seventeen-year-old Quinn hasn't slept a full night in twenty-three days. She's terrified of the demons that stalk her dreams, pull her into a deep dark nothingness and whisper hauntingly of her death. Exhausted, Quinn dozes off in the school hallway, and Aaron, an amnesiac with a psychic ability, accidentally enters her nightmare. If Quinn can learn to trust her heart, and Aaron can discover the secret locked away in his fragile memory, their combined power could banish the darkness back to the underworld for good. That is, unless the demons kill them first.
Since the death of their parents, Triona Pryor and her brother, Ben, have lived with their aunt and uncle in Camden, Maine. Now in her senior year of high school, Triona loves her family and friends, but she has always felt that she didn't quite fit in...in Camden, or anywhere else. Enter Caleb Wallace, the devilishly handsome man who has recently moved to Triona's small town. While their attraction to each other is instantaneous, it also proves to be dangerous...and deadly. When tragedy strikes, Triona flees to London for solace and to start her life anew. It's there she discovers from an unlikely source that her family has been keeping secrets from her - secrets about not only her birthright, but her ultimate destiny as well. Armed with this knowledge, Triona finds herself thrown into a whole new world and into a battle to save the lives of everyone she loves.
Read TASTE today: Amazon | Barnes & Noble
At Barinkoff Academy, there's only one rule: no students on campus after curfew. Phoenix McKay soon finds out why when she is left behind at sunset. A group calling themselves night students threaten to taste her flesh until she is saved by a mysterious, alluring boy. With his pale skin, dark eyes, and mesmerizing voice, Demitri is both irresistible and impenetrable. He warns her to stay away from his dangerous world of flesh eaters. Unfortunately, the gorgeous and playful Luka has other plans.

When Phoenix is caught between her physical and her emotional attraction, she becomes the keeper of a deadly secret that will rock the foundations of an ancient civilization living beneath Barinkoff Academy. Phoenix doesn't realize until it is too late that the closer she gets to both Demitri and Luka the more she is plunging them all into a centuries old feud.
Only a villain can save the day.
During his thousand year banishment in the Nethers, Balthazar thought of nothing but taking over the Crossroads from Death.
On the day he puts his plans into action, Balthazar finds the Crossroads on lockdown. Death has been stabbed by Brianne's Bitterness, a blade that slowly leaches him of his powers. In order to challenge Death for his seat and prevent utter chaos, Balthazar is forced into a mission to find the Redeemer, the only being capable of pulling out the blade from Death's chest. The only person who can identify the Redeemer is a human girl in the Crossroads whose soul is still attached to her body.
Meeting Arianne Wilson p

ushes Balthazar's patience to the limit. In a deal he makes with Death, he must protect Arianne during their journey through the Underverse using all the resources available to him. He soon realizes the one he needs to protect is himself. For as much harm as it inflicts on Balthazar's body, trekking
through the Underverse with Arianne is proving more dangerous for his heart and soul.
Can the villain remain a villain when love gets in the way?
Read UPRISING (Children of the Gods #2) today:
Amazon | Barnes & Noble
Elyse has done everything she can to protect her friends from The Council's reach. As long as they believe she's dead, she has time to rest and train for war. And war is inevitable.
When Kara arrives with the news that Anna and Chloe have been captured, Elyse is faced with the realization that no one is safe until The Council is stopped and Christoph is destroyed. She doesn't need a prophecy to tell her to lead an army. Christoph has done the one thing that ensures she'll fight to the death. He's threatened the people she loves.
It will take more than the words of an oracle to help them fight against the most powerful Descendant alive. To break The Council's oppression and rise up against a plot so many years in the making, Elyse will need to get dangerously close to her enemy. So close, in fact, she may not survive.
More great deals!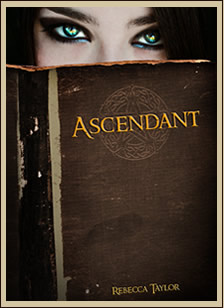 Read ASCENDANT today: Amazon | Barnes and Noble
When I was twelve, my mother disappeared. I was the first person to never find her. I'm sixteen now and she has never been found, alive or dead. I'm not the girl I should have been.
When Charlotte Stevens, bright but failing, is sent to stay at her mother's childhood home in Somerset England her life is changed forever. While exploring the lavish family manor, Gaersum Aern, Charlotte discovers a stone puzzle box that contains a pentagram necklace and a note from her mother—clues to her family's strange past and her mother's disappearance. Charlotte must try to solve the puzzle box, decipher her mother's old journals, and figure out who is working to derail her efforts—and why. The family manor contains many secrets and hidden histories, keys to the elegant mystery Charlotte called mom and hopefully, a trail to finding her.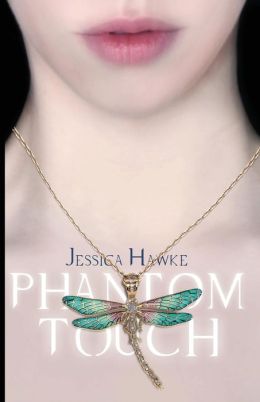 Read PHANTOM TOUCH today: Kindle | Barnes & Noble
Bridget White just wants to be an average girl, but the car accident that killed her sister took away everything normal in Bridget's life. Now she spends her days talking to unhappy ghosts and helping them move on to the afterlife. But dealing with death on a daily basis is too much for one girl to handle, so when she finds a way to get rid of her supernatural sight, she jumps at the chance.
There's just one more job standing between her and normal. When a missing local girl turns up as a freshly murdered ghost, Bridget realizes she's the only one who can find the killer. Worse still, he's not done killing. Now Bridget may have to sacrifice her only chance at being normal to stop him from taking another innocent life.
Read SPEAK OF THE DEVIL today: Amazon | Barnes & Noble
What happens when falling in love and falling from grace collide?
High school junior Lily Tyler dies along with her two best friends in a car accident, but miraculously she comes back to life several minutes later. Unable to deal with her loss and her survivor's guilt, she moves to her dad's. While there trying to heal from this tragedy and come to terms with the event, she meets some people at her new school who are all too eager to help her. Struggling to fight her feelings for two of these strange new acquaintances, Luc and Mo, she finds out their true identities.
Lily must move on from the past, reconcile her feelings for Luc, and find a way to stop a divine war with the fallen angels, all while trying to pass the eleventh grade.
Read SON OF A MERMAID today: Amazon | Barnes & Noble
Shea MacNamara's life just got complicated.
After a freak tornado devastates his Oklahoma farm, the fifteen-year-old orphan is whisked away to Cape Cod. Struggling to make sense of his new surroundings, he's trying hard to deal with feelings of abandonment… and the emotions stirred by a girl he meets along the shore.
Kae belongs to an undersea world hidden from drylanders. The daughter of royal servants, she knows the planned marriage of her Princess to the foreign King should put an end to the war between the clans. But two things stand in the way of lasting peace: the ambitions of the foreign King's regent, and rumors of the Princess's bastard child.
Sparks fly when she meets Shea, but could the cute drylander really be the Son of a Mermaid?
Read STALKED BY DEATH (Bk2) today: Amazon | Barnes & Noble
Jodi knows that any slip-ups made by the Ophi--a special group of necromancers born under the 13th sign of the zodiac--will fall on her shoulders... and that Hades is just waiting for them to screw up so he can wipe out the Ophi line.
Unfortunately, Jodi has only convinced one Ophi to join her school: A hot guy named Chase who jeopardizes her relationship with Alex. Jodi loves Alex, but Chase can enhance her powers with just a touch—making her stronger than any Ophi has ever been.
Her mixed emotions send her powers surging out of control, and the dead start rising without her conscious summoning—exactly what Hades doesn't want! If she chooses Alex over Chase, she may lose the battle to Hades, leading the Ophi race to extinction. If she chooses Chase, she might be able to stop Hades for good… but lose everything else.
Jodi needs to figure things out fast--because death is stalking her at every turn.
Read TOUCH OF DEATH today: Amazon | Barnes & Noble
Jodi Marshall isn't sure how she went from normal teenager to walking disaster. One minute she's in her junior year of high school, spending time with her amazing boyfriend and her best friend. The next she's being stalked by some guy no one seems to know.
After the stranger, Alex, reveals himself, Jodi learns he's not a normal teenager and neither is she. With a kiss that kills and a touch that brings the dead back to life, Jodi discovers she's part of a branch of necromancers born under the 13th sign of the zodiac, Ophiuchus. A branch of necromancers that are descendents of Medusa. A branch of necromancers with poisoned blood writhing in their veins.
Jodi's deadly to the living and even more deadly to the deceased. She has to leave her old, normal life behind before she hurts the people she loves. As if that isn't difficult enough, Jodi discovers she's the chosen one who has to save the rest of her kind from perishing at the hands of Hades. If she can't figure out how to control her power, history will repeat itself, and her race will become extinct.
Keep them coming, pre-order today:



Pre-order BURN OUT today: Amazon | Barnes & Noble
A futuristic blend of Beth Revis's Across the Universe and Lenore Appelhans's Level 2, Burn Out will satisfy the growing desire for science fiction with a thrilling story of survival, intrigue, and adventure.
Most people want to save the world; seventeen-year-old Tora Reynolds just wants to get the hell off of it. One of the last survivors in Earth's final years, Tora yearns to escape the wasteland her planet has become after the sun turns "red giant," but discovers her fellow survivors are even deadlier than the hostile environment.
Holed up in an underground shelter, Tora is alone--her brilliant scientist father murdered, her mother and sister burned to death. She dreams of living on a planet with oceans, plants, and animals. Unfortunately, the oceans dried out ages ago, the only plants are giant cacti with deadly spines, and her pet, Trigger, is a gun--one of the bio-energetic weapons her father created for the government before his conscience kicked in.
When family friend, Markus, arrives with mercenaries to take the weapons by force, Tora's fury turns to fear when government ships descend in an attempt to kill them all. She forges an unlikely alliance with Markus and his rag-tag group of raiders, including a smart but quiet soldier named James. Tora must quickly figure out who she can trust, as she must choose between saving herself by giving up the guns or honoring her father's request to save humanity from the most lethal weapons in existence.
Pre-order WANTED: DEAD OR IN LOVE: Amazon
Impulsive high school senior Monroe Baker is on probation for a recent crime, but strives to stay out of trouble by working as a flapper at her father's Roaring 20's dinner show theater. When she cuts herself on one of the spent bullets from her father's gangster memorabilia collection, she unwittingly awakens Bonnie Parker's spirit, who begins speaking to Monroe from inside her head.
Later that evening, Monroe shows the slugs to Jack, a boy she meets at a party. He unknowingly becomes infected by Clyde, who soon commits a crime using Jack's body. The teens learn that they have less than twenty-four hours to ditch the criminals or they'll share their bodies with the deadly outlaws indefinitely.